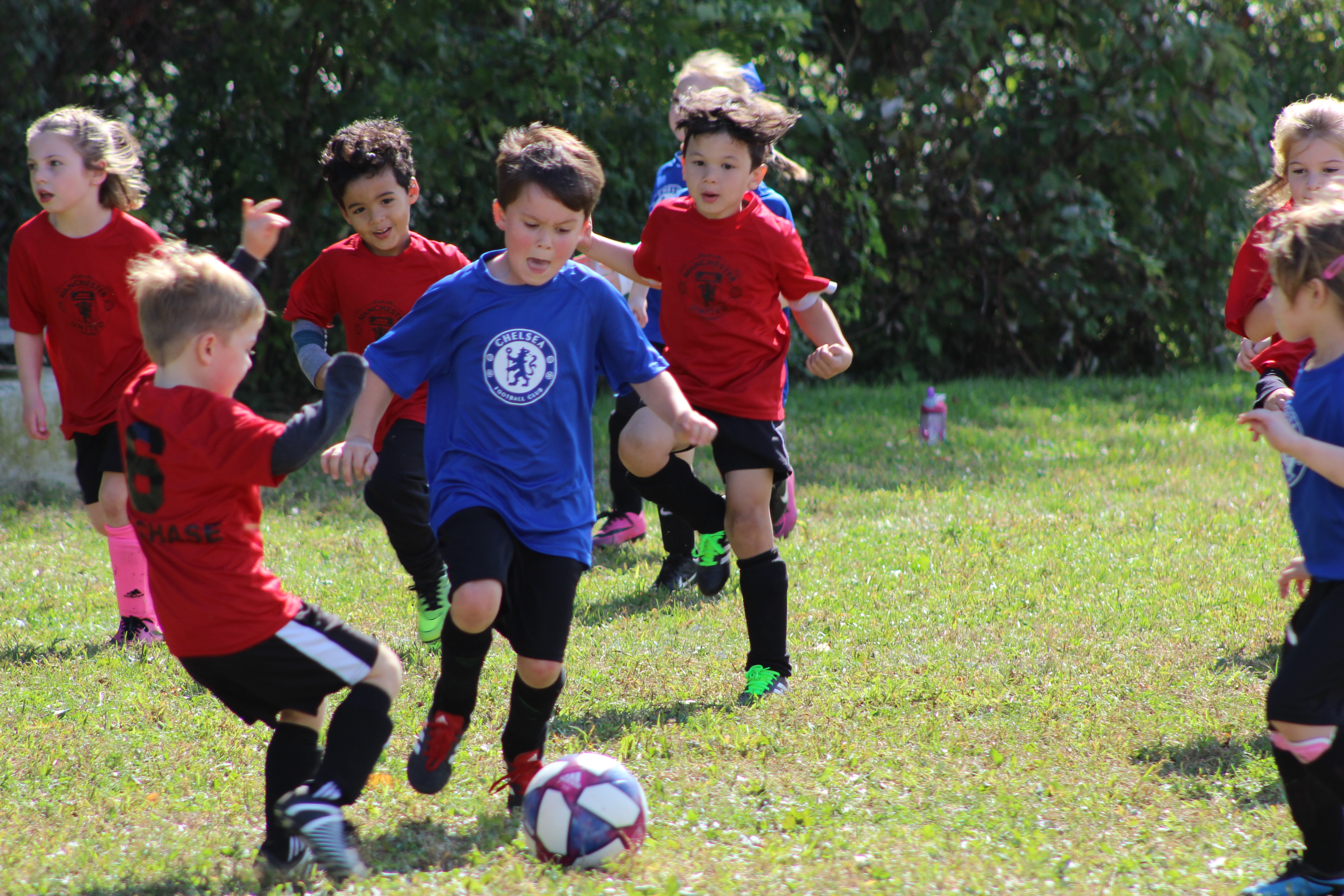 Activity Booking System
for After School Clubs
Custom forms. Automatic activity register. No more manual book keeping.
All you need to focus on delivering the best experience for the kids.
Custom Booking Forms
Fully customisable attendee forms to collect all the information you need, from kids' preference, to parents' consent. Details automatically saved for future bookings, or one-click away for updates.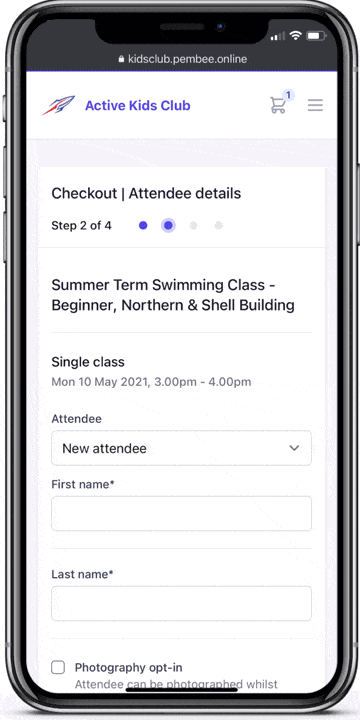 Automated Daily Register
Automatically generate, download, or print daily activity register for check in and record keeping. Payment status reminder on the register to collect over-due payments on the day.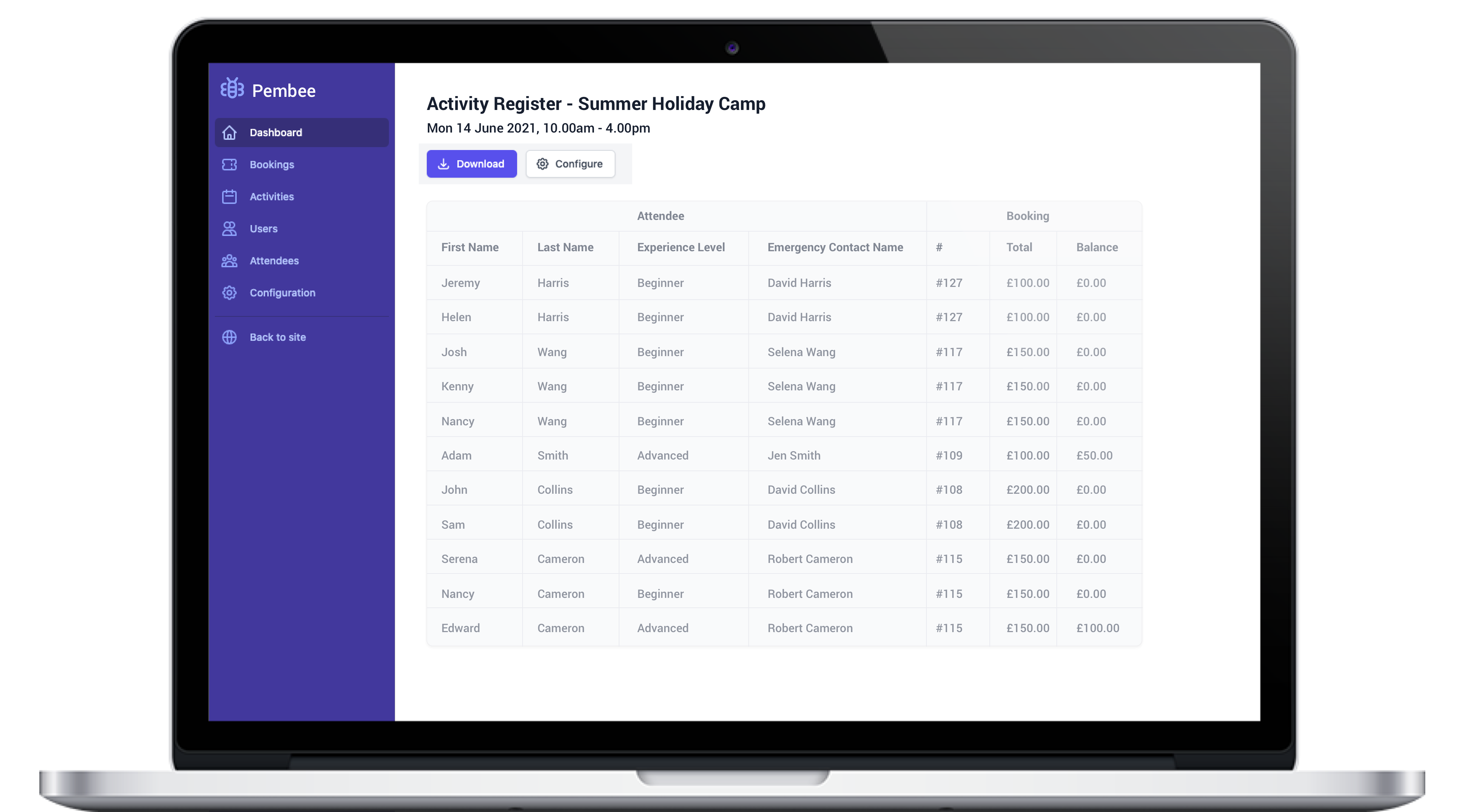 Flexible add-on items
Add more choices by offering add-on items, from extended hours to extra meal plans. Offer more flexibility to suit your customers' needs.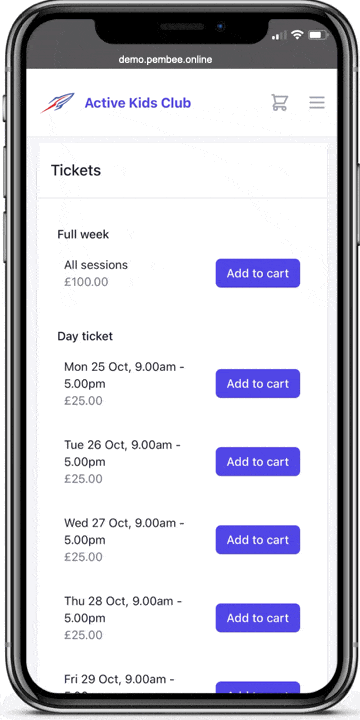 ★★★★★

Such an amazing piece of software after trialling a few. Pembee is very easy to use and has solved a problem that we encountered!
★★★★☆

Everything we need. Fantastic. Easy to use, support is incredible and we have much happier users. Pembee has made our booking and payment so much easier than our previous system.
Interested in the full list of features?
Ready to give Pembee a try?
Start 30-day free trial or explore a live demo account.